Changing your life for the better
When you're looking for consistent results, dental implants offer superior and lasting performance. If you want a solution that offers the look and feel of the real thing, implants are perfect for you.
If you think the way your teeth look and perform is important call us now for more advice.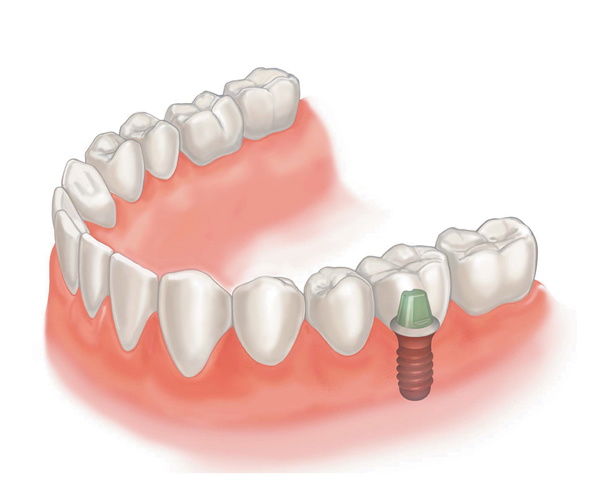 Implant supported crown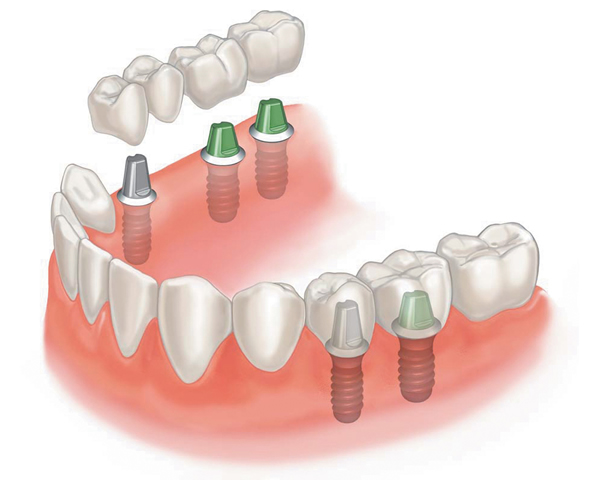 Implant supported bridge
You'll forget you have implants
Delivering a high standard of performance and looking very convincing, you will forget you have had dental implants placed.
Significantly more reliable than traditional bridges and dentures, you can relax knowing they're:
Safe and secure – jaw bone grows around and fixes the implant
Strong and lasting – no more worrying about the food you eat
Looking good – bringing your smile to life and filling you with confidence
Natural in appearance –naturally blending in with your own teeth
Liberating – no more denture adhesive or worrying about crowns falling out